Management Board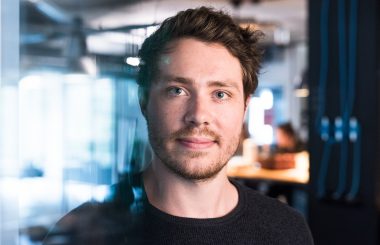 Sebastian Betz
Tech & Product
Sebastian Betz is a multiple founder and expert for complex software applications and strategically
challenging technology projects. Since the age of 15, he has been an entrepreneur and has
successfully founded and scaled technology as well as SaaS businesses. As the Company's Co-
CEO he is responsible for Tech and Product.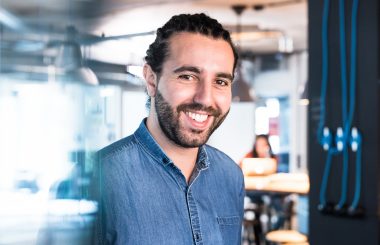 Tarek Müller
Marketing & Brands
Tarek Müller founded his first online store at the age of 15 years. As CEO and founder, the
entrepreneur built up numerous e-commerce models in various industries as well as B2B
businesses. As the Company's Co-CEO he is responsible for Marketing and Brand.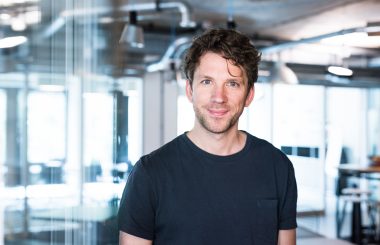 Hannes Wiese
Operations & Finance
Hannes Wiese graduated in business management and worked as a senior consultant at Roland
Berger Strategy Consultants. After joining the Otto Group as head of the group's strategy
department, he developed ABOUT YOU with his co-founders, where he is responsible as Co-CEO
for the areas of Operations and Finance.
Latest news
ABOUT YOU on Track: Accelerated Growth and Significant Margin Improvement

Revenue growth of 2.1% YoY and significant improvement in adjusted EBITDA[1] to EUR -12.9 million result in an increase of the adjusted EBITDA margin by 7 percentage points in Q2 2023/2024  Initiatives to increase profitability show results: Costs for fulfillment (-14.7%) and marketing (-41.8%) decrease significantly  Strong increase in profitability in Commerce business: Adjusted EBITDA […]

Read more

ABOUT YOU Expands to Luxembourg

Customers in Luxembourg now have access to exclusive fashion collections that are available worldwide exclusively at ABOUT YOU. Moreover, Luxembourgers can now choose from their country's most stylish fashion and lifestyle assortment in French. At the same time, they benefit from ABOUT YOU's  high service standards, such as fast delivery, various payment options, easy returns, […]

Read more

Toni Garrn co-created by ABOUT YOU: The online fashion store and the supermodel launch first joint collection

At the beginning of the Autumn/Winter 2023 season, ABOUT YOU has another highlight in store: supermodel and entrepreneur Toni Garrn is creating her first fashion collection together with the online fashion store. The pieces reflect Toni's naturalness, her international lifestyle and her life as a young mother. The 57-piece collection will be available in all […]

Read more