Benefit from Retail Media: Cross-Channel & Highly Authentic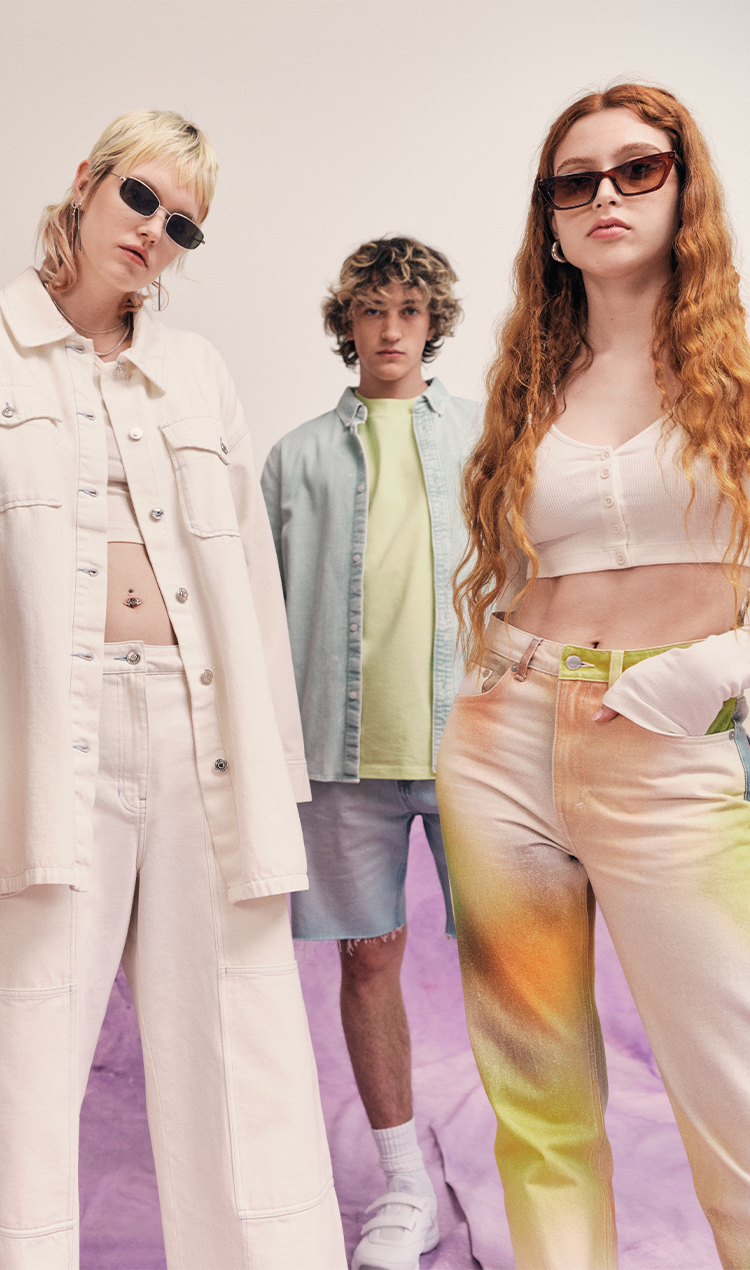 Why retail media?
ABOUT YOU Brand Relations & Retail Media offers authentic integration into the ABOUT YOU cosmos through a variety of placements, including unique 360° multichannel campaigns – always with your brand-needs and campaign goals in mind.
Retail Media Opportunities
>45 Million




Monthly active users

>1000




Influencer cooperations per month

11.4 Million




Active customers

ø35Y




Average customer age
Enter the Marketing Funnel tailored to your goals
We offer diverse opportunities to raise awareness for your brand and to get in touch with the ABOUT YOU community. Depending on your goals, we customize marketing activities on different funnel levels. Our recommendation: Start with the upper funnel and get closer to the lower funnel.
In other words, 1. Become visible 2. Achieve interaction 3. Push performance and drive conversion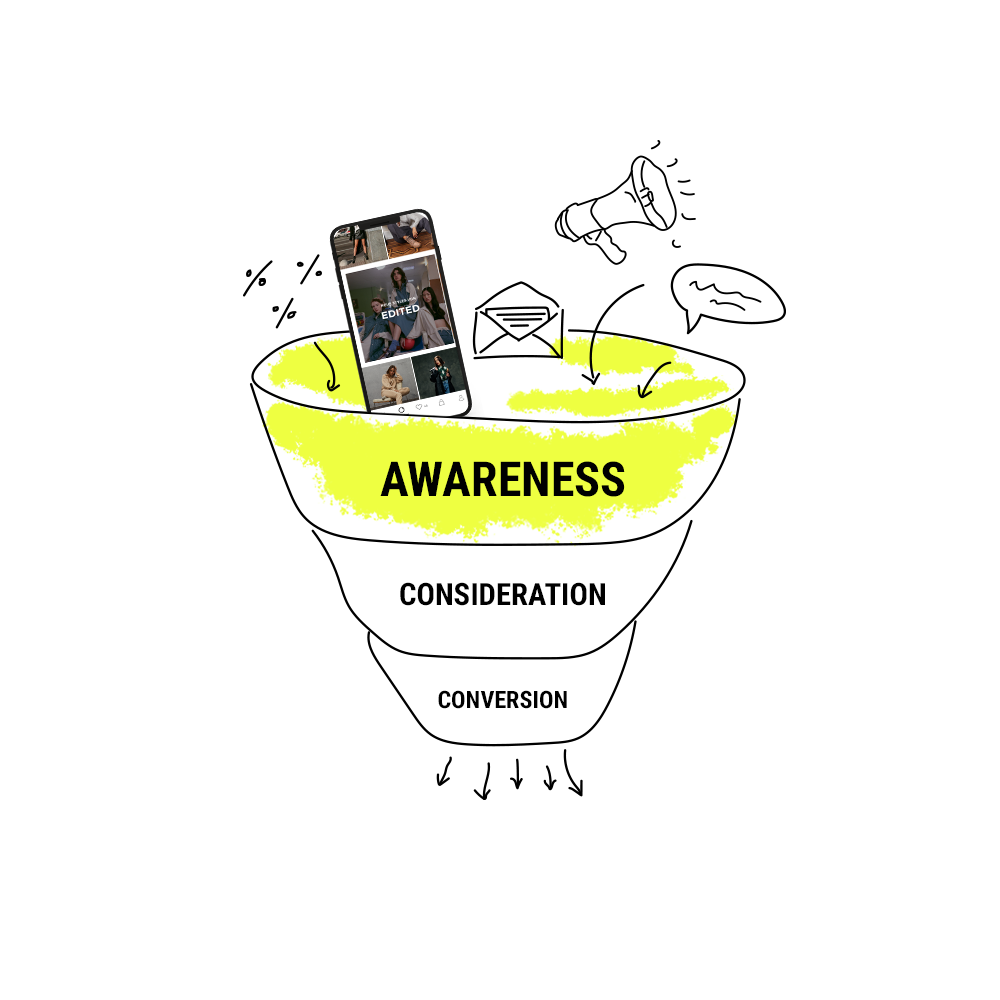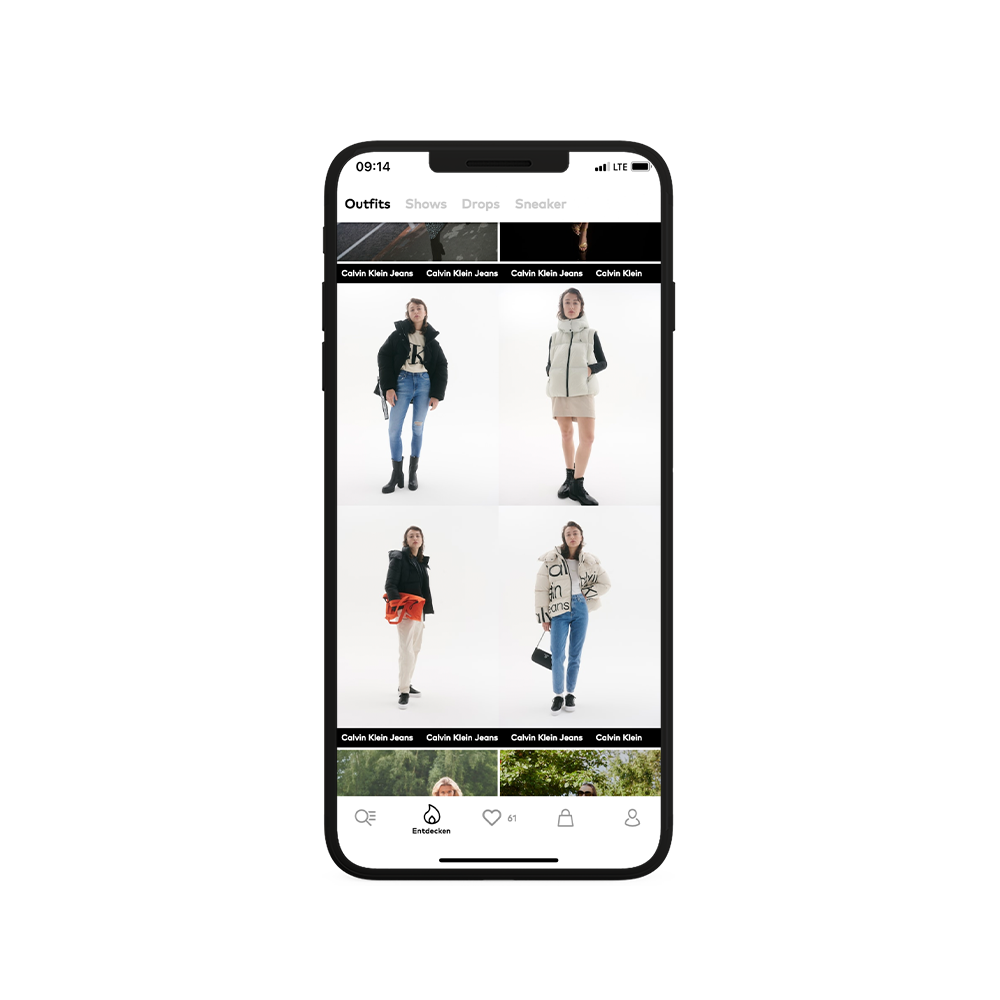 CALVIN KLEIN - INCREMENTAL BRAND AWARENESS
In order to boost the brand awareness of CALVIN KLEIN on ABOUT YOU, we created a multichannel campaign that ran on Social Media, CRM and Onsite. It went live in the fall and was all about the newest outerwear pieces from both, Calvin Klein and Calvin Klein Jeans. The campaign targeted the DACH and CEE regions while including Shoppable Outfits with our talents Mariia and Maixent.
COUNTRY CLUSTER:                                                            DACH & CEE
CAMPAIGN FOCUS:                                                              JACKETS & OUTERWEAR
CALVIN KLEIN
TOTAL IMPRESSIONS:                                                          4,110,165
TOTAL CTR:                                                                                0.97%
BRAND AWARENESS UPLIFT:                                          186.6%
CALVIN KLEIN JEANS
TOTAL IMPRESSIONS:                                                          2,589,735
TOTAL CTR:                                                                                0.95%
BRAND AWARENESS UPLIFT:                                           73.3%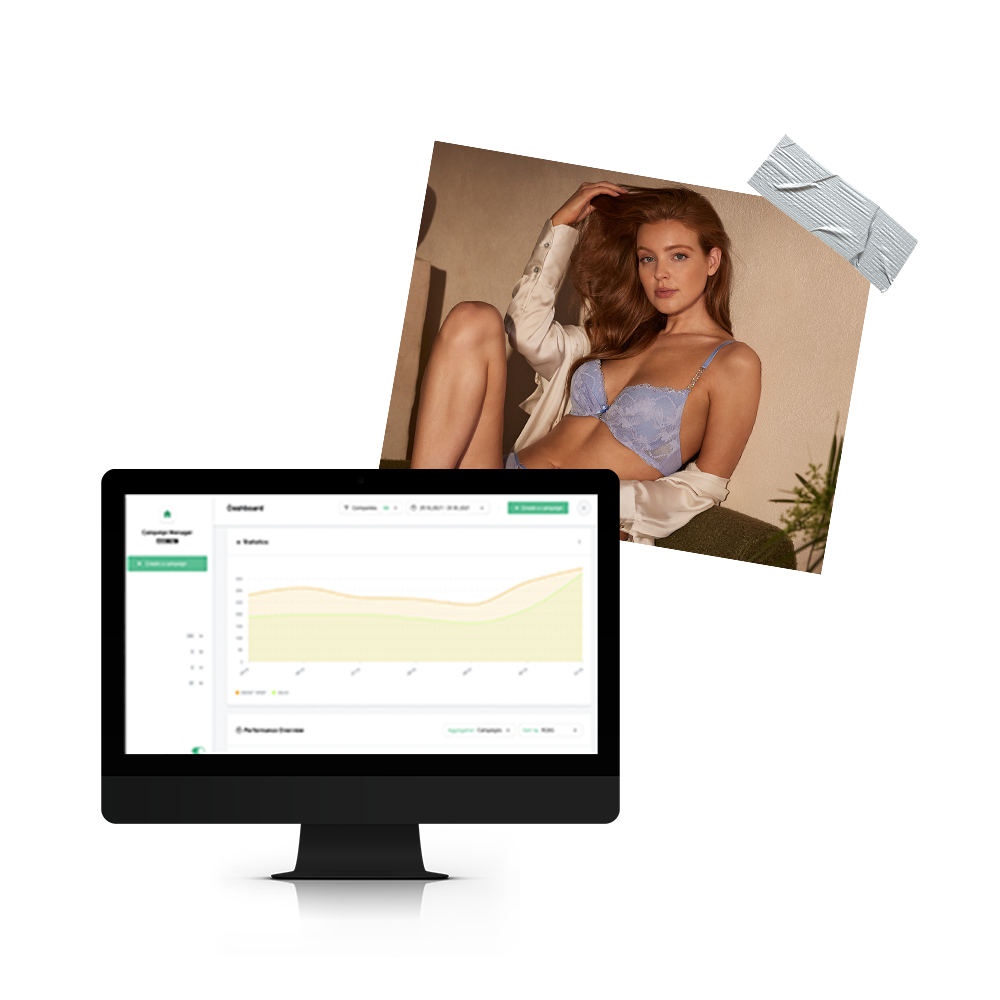 LASCANA - HIGH PROFITABILITY WITH THE CAMPAIGN MANAGER
Since the launch of the Campaign Manager, Lascana has successfully used the Sponsored Product Ads for itself. By constantly improving the campaign setup, they achieve high profitability and at the same time increase the visibility of their products in the ABOUT YOU shop. They rely on always-on campaigns that focus on product groups such as swimwear, underwear, fashion, and accessories.
ROAS:                                                                                 2,500%
SPONSORED SALES SHARE:                                26%
CLICK THROUGH RATE:                                           2.3%
CONVERSION RATE:                                                 4.8%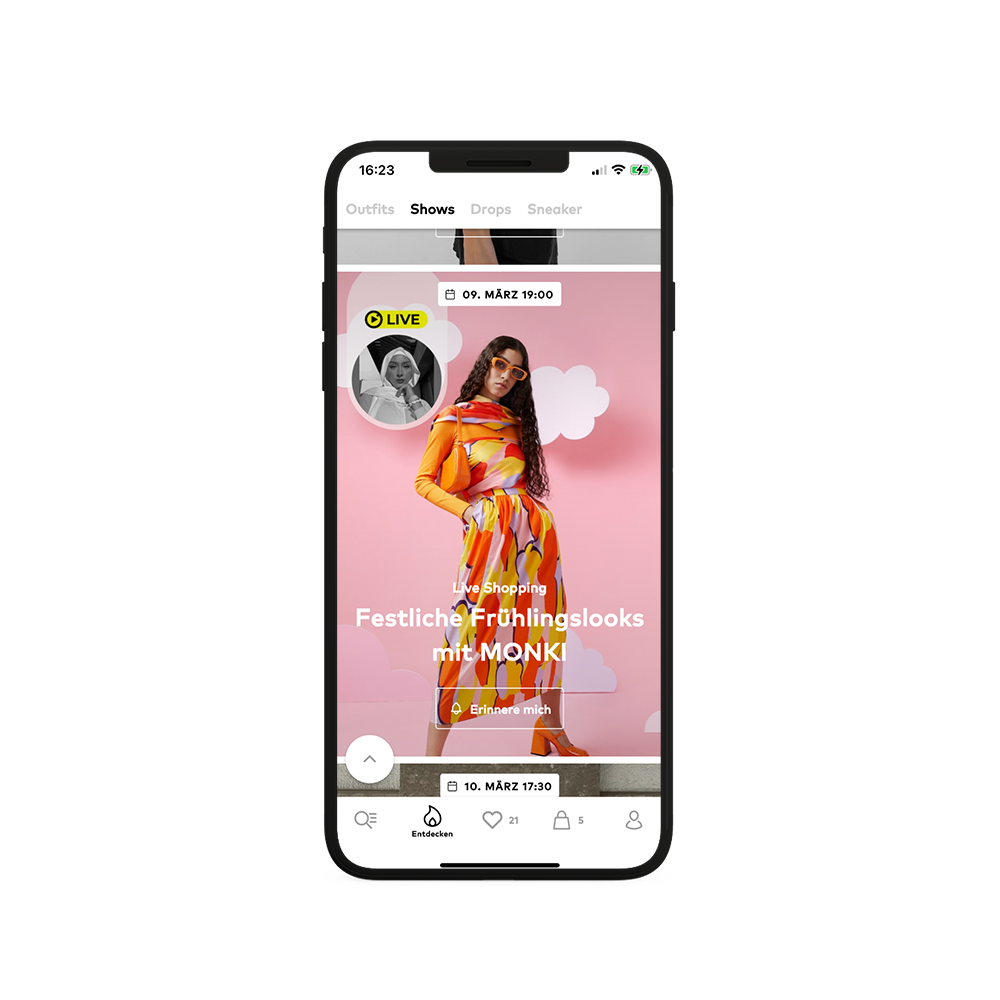 MONKI - UNIQUE SHOPPING EXPERIENCE
MONKI created a one-of-a-kind shopping experience to promote their Modest Fashion Collection. The Native Live Show was linked to an onsite campaign with the goals of boosting brand awareness, underlining a diverse brand image and interacting with their target audience female, Gen Z in the context of modest fashion. The host Beyza and her friend has proven to be a great fit for this goal, transporting an authentic vibe and engaging with the community. The Native Live Show was supported by on top CRM placements (Newsletter and Push integrations) to drive additional traffic and has outperformed our KPI benchmarks.
SCOPE: 8 OUTFITS WERE PRESENTED IN 29 MINUTES WITH DIRECT INTERACTION WITH CUSTOMERS
DURATION: RE-WATCH OPTION FOR UP TO 3 MONTHS ON ABOUT YOU
RESULT: SESSION & TOTAL VIEWS, ADD2BASKET RATE AND ADD2WISHLIST RATE WERE ABOVE THE BENCHMARK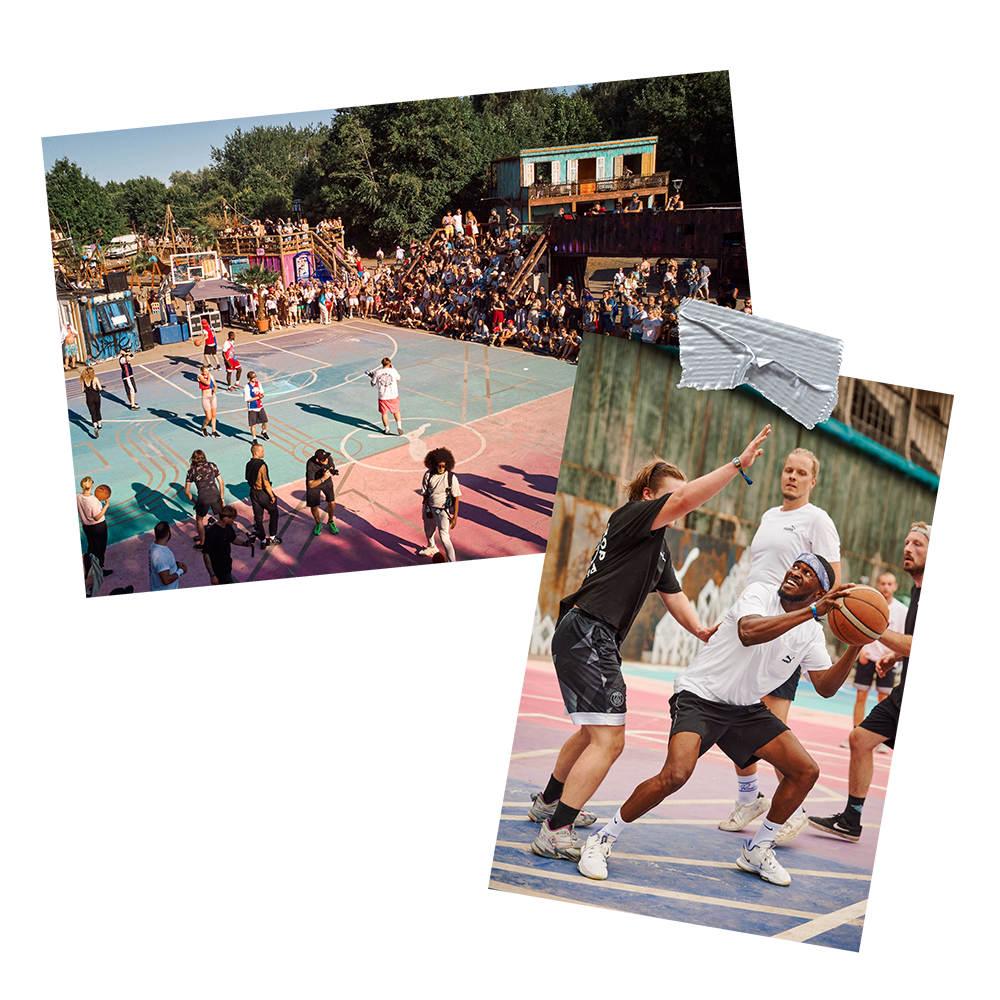 PUMA - OUTSTANDING EVENT EXPERIENCE
Together with PUMA, we have developed an impressive 360° concept for the ABOUT YOU PANGEA FESTIVAL two years in a row. The Puma Basketball Court held excitement for all skill levels, offered various training sessions and workshops, and was placed in the heart of the ABOUT YOU Pangea Festival. A content production on the basketball court extended the event placement on the digital channels. In addition to numerous experiences on the court, many other contact points were created via social media and in the ABOUT YOU shop.
FESTIVAL VISITOR:                                              >15K
DIGITAL RANGE:                                                    ~6M
SCOPE: 360° CONCEPT, DIGITAL EXTENSION INCLUDING CONTENT PRODUCTION
FESTIVAL EXPERIENCE: BASKETBALL COURT, TRAMPOLINES, WORKSHOPS & SHOW ACTS